We have been in hibernation through residency but now, mid-quarantine, mid-protest, the moment has come to put together new episodes.
Our next guest is here to speak to the current reckoning society is having over health disparities, social injustice, and Black lives.
Dr. Italo Brown is an emergency medicine physician and assistant professor in social emergency medicine at Stanford University Hospital. He also serves as the Chief Impact Officer of T.R.A.P. Medicine, a barbershop-based wellness initiative that addresses the physical and emotional health of Black men and boys. He was named 40 under 40 leaders in Minority Health by the National Minority Quality Forum and has written numerous pieces for the ABC Medical Unit, The New York Times, USA Today, GQ, and The Root.
Listen to his perspective and I bet you will start to notice the subtle and obvious disparities in our healthcare system. And hopefully, you will also be motivated to do something about it.
Show Notes
(00:01:45): Amidst all of this, how is Italo Brown, the person, doing?
(00:03:47): Do you feel like there is hope or uplifted by the current protests and awareness?
(00:06:42): What is your feeling about the word "progressive"?
(00:09:31): Did you always know you wanted to be a doctor?
(00:10:31): What was your path through medicine?
(00:14:48): What advice do you have for pre-med students or their professors to ensure that students of color do not get left behind?
(00:18:43): What are the HBCU medical schools and what should we know?
(00:22:51): Why do you think COVID-19 is disproportionately affecting people of color?
(00:26:32): What are your thoughts on the mistrust people of color have towards the healthcare system?
(00:28:36): What is your advice for physicians on understanding their own biases?
(00:33:56): What is social emergency medicine?
(00:37:12): After getting to know the social circumstances of my patient, what further steps can I take to help him/her?
(00:41:01): Why does White Coats for Black Lives matter for physicians?
(00:46:00): What is the organization T.R.A.P. Medicine?
(00:48:00): How does the organization work and how is it doing?
(00:52:39): What is your philosophy on leadership?
(00:54:35): How do you keep yourself organized and motivated?
(00:57:24): What are some of your future goals?
(01:01:19): Where can people find you?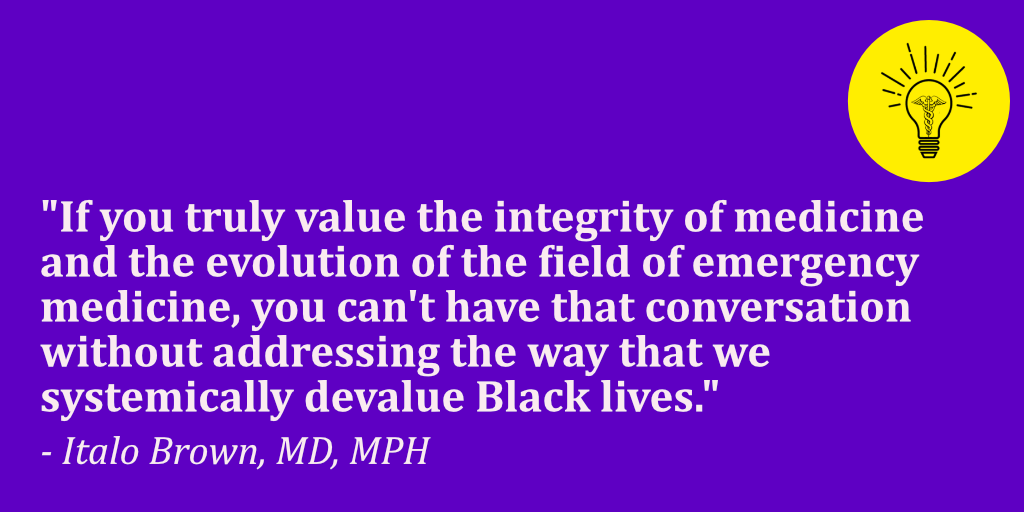 Selected Links
People Mentioned
Ideas and Institutions Mentioned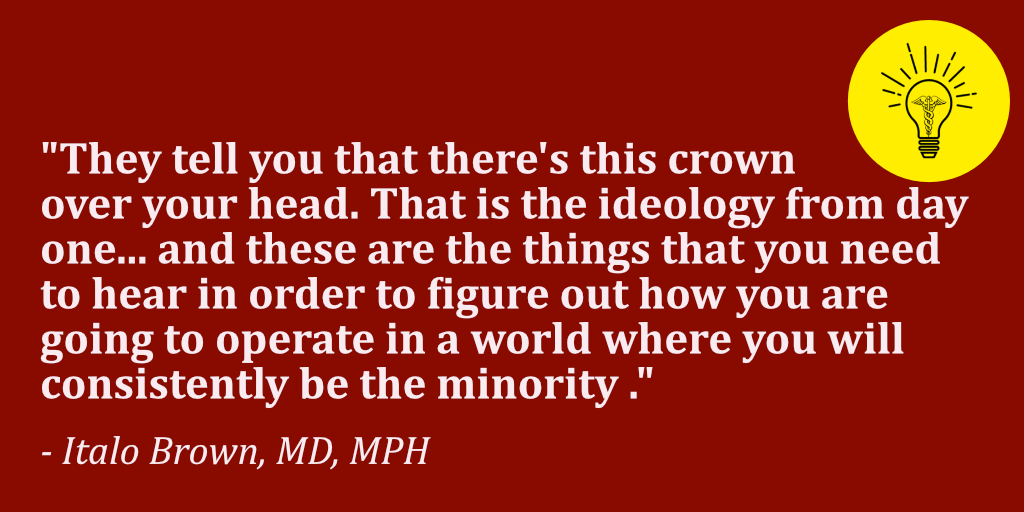 Music
Music by Lee Rosevere – Sad Marimba Planet from freemusicarchive.org
"If you see something that is not right, not fair, not just, you have a moral obligation to do something about it"

– John Lewis