If you are part of the millennial generation, the 21st century has been quite a journey. From 9/11 to the great recession to political strife to COVID-19, it seems like the hits just keep on coming. While we are the most educated generation in American history, we also have a historic level of debt and are on track to be the first generation to do worse than our parents. It's stressful and scary and it's no wonder that mental health issues account for 6 of the top 10 medical concerns that afflict our generation.
To help us unpack this, I've enlisted the help of Dr. Jay-Sheree Allen, a primary care physician and host of the Millennial Health Podcast. Dr. Allen attended residency at the Mayo Clinic and is highly accomplished in her young career. She has published with the ABC News Medical Unit, serves as an Assistant Medical Editor with Hippo Education's Primary Care Reviews and Perspectives, and serves on Board of the American Academy of Family Physicians Foundations, in addition to numerous other accomplishments and accolades.
We had the opportunity to discuss how to manage mental health issues with therapy, the positive role social media can play in our lives, and how to create opportunities for yourself.
Show Notes
(00:02:26): Why is it important to you to share that you see a therapist?
(00:09:00): What advice do you have for health professionals who are feeling burned out to self-reflect or recharge?
(00:11:45): What sort of things do you do to find your center?
(00:13:19): On your podcast, Millennial Health, you mentioned that 6 out of the top 10 problems that afflict Millennials is mental health related. Why do you think that is?
(00:16:54): What is a healthy way to use social media?
(00:20:30): Why a podcast on Millennial health?
(00:22:41): What stands out to you as the major health problem for Millennials?
(00:25:19): A lot of issues that affect people are structural in nature and not ones that a therapist can easily solve. What can we do?
(00:27:20): What is lifestyle medicine and how can we optimize our lives to achieve it?
(00:30:56): As an African-American physician, who might feel a lot of racism, how do you manage it and do you see any hope in it?
(00:37:23): What is your creative process like? How do you work with an idea?
(00:39:28): How do you create opportunities for yourself?
(00:45:45): What made you decide that you needed a business manager? How did you find one?
(00:51:10): As you started to create a website and make a podcast and put yourself out there, did you ever wonder what people might say or think?
(00:54:35): What are some books, movies, songs, or other sources that you have found inspiration?
(01:01:33): Where can people find you?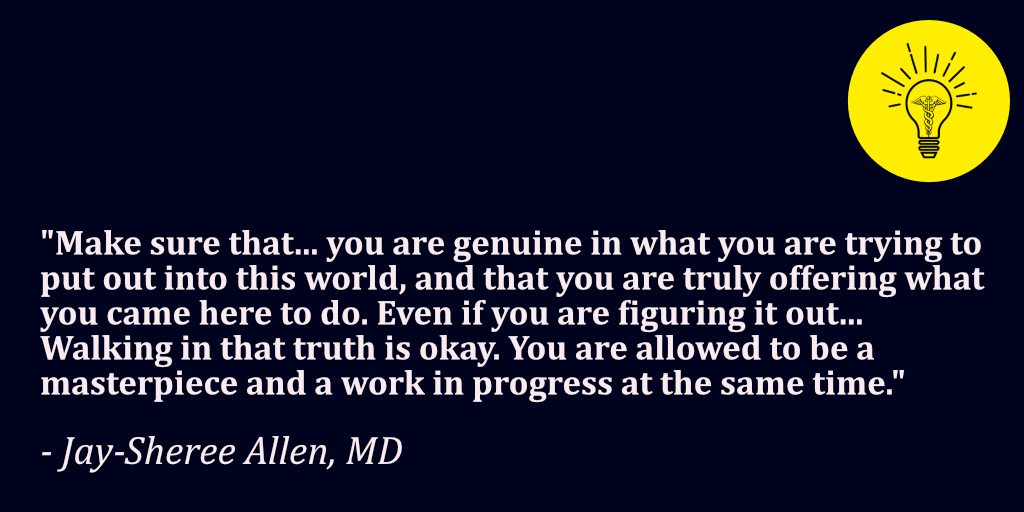 Selected Links
Books Mentioned
People Mentioned
Ideas Mentioned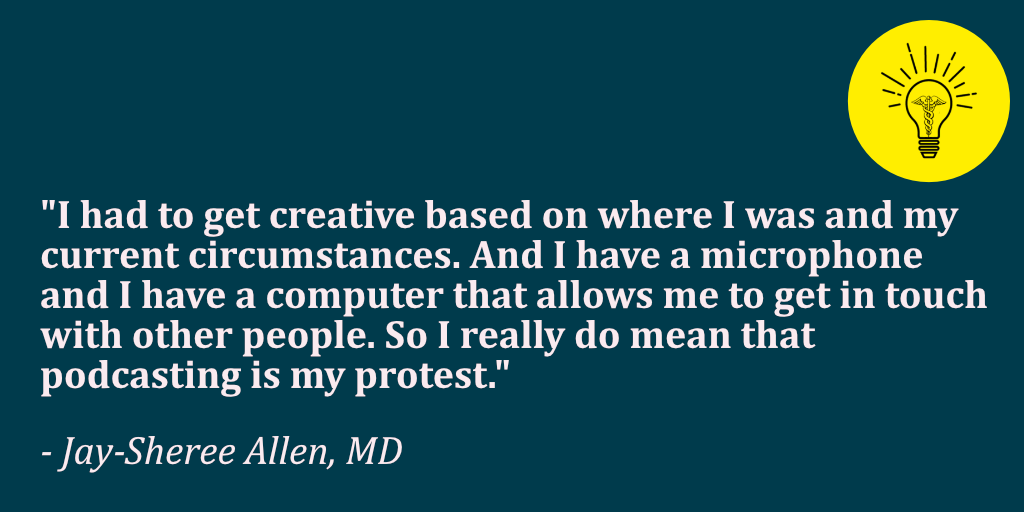 Music
Music by Lee Rosevere – Sad Marimba Planet from freemusicarchive.org
"Our deepest fear is not that we are inadequate. Our deepest fear is that we are powerful beyond measure. It is our light, not our darkness that most frightens us. We ask ourselves, 'Who am I to be brilliant, gorgeous, talented, fabulous?' Actually who are you not to be?"

– Marianne Williamson