What did you eat last night for dinner? And what are you eating tomorrow morning for breakfast? Do you know? In a world where we seem to only be getting busier, our next guest advocates that more planning, not less, is the key to living healthier and longer lives.
Dr. Timothy Harlan became a restaurant manager at 18, a restaurant owner at 22, and then he decided, why not? Let me try my hand at medicine. Starting as a medical student, Dr. Harlan has written numerous books and articles on healthier eating and wellness. His 2002 public broadcast program "The Dr. Gourmet Show" earned an Emmy Award for excellence in medical programming.
More recently, Dr. Harlan works as the Associate Dean for Clinical Services at Tulane University School of Medicine and serves as the Executive Director of the Goldring Center for Culinary Medicine, the first of its kind teaching kitchen in New Orleans, LA.
For over 20 years, Dr. Harlan has been inspiring patients to upgrade their diet, to start exercising, and to take a long-term approach to improving their health.
So get ready for class, kids. The doctor is in.
Show Notes
(00:01:48): You dedicated your book to your mother. How has she influenced you?
(00:05:16): How did you start working at 11 years old?
(00:08:55): What was your favorite of your mom's cooking?
(00:11:18): People seemed to regularly eat fatty foods in the early 20th century and not be obese. Were they just more active?
(00:13:22): Why did we go away from this family centric of meals around the dinner table and cooking with natural ingredients?
(00:18:45): How to never make the same sandwich twice?
(00:19:46): In a world where we are so busy, what do you think of the idea of decision fatigue when eating healthy?
(00:25:15): How did you become manager of a restaurant at 18 and then open your own restaurant at 22?
(00:30:08): What is your perspective on going to work before going to college like you did?
(00:32:09): How did your life as an entrepreneur help influence or improve your work as a physician?
(00:35:30): Tell us about the first book you wrote while in medical school.
(00:39:29): Going from your book to Dr. Gourmet the brand
(00:43:03): Eventually you wrote "Just Tell Me What to Eat!"
(00:43:52): Talking about the Mediterranean Diet
(00:50:19): How did you return to academic medicine and establish a teaching kitchen?
(00:55:07): Why culinary medicine? Don't we already have dieticians?
(01:10:00): Why are so many physicians overweight?
(01:11:55): What advice do you have for residents to optimize their health when they are working long hours on minimal sleep?
(01:16:15): What books have made the biggest impact on your life?
(01:19:38): If you could have dinner with anyone in the world who would it be and why?
(01:23:05): If you could choose your last meal what would it be?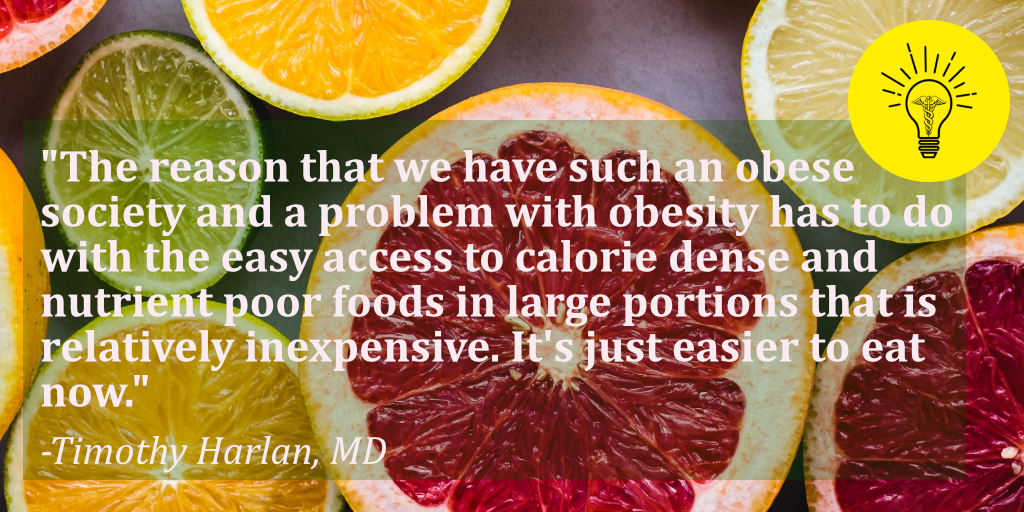 Selected Links
People Mentioned
Books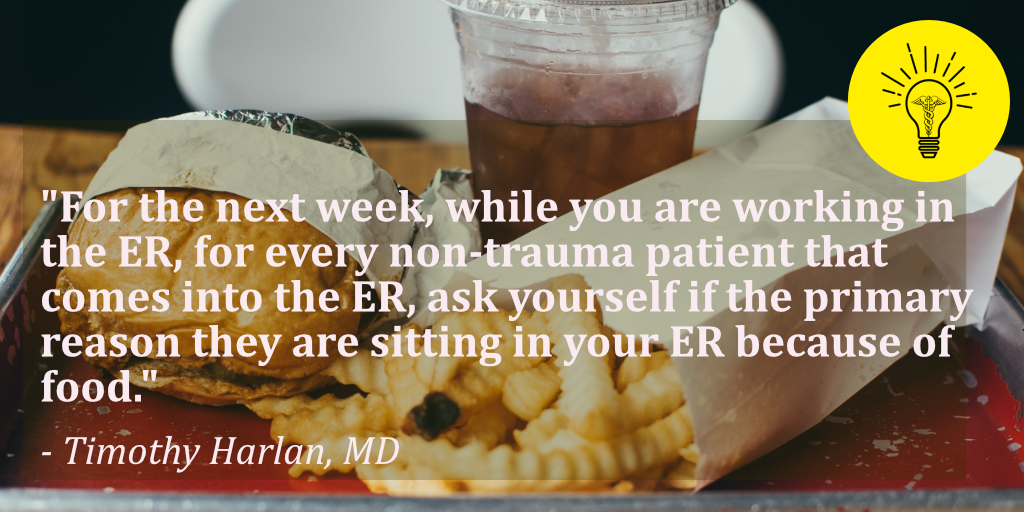 Music
Music by Lee Rosevere – Sad Marimba Planet from freemusicarchive.org
"To be a good cook you have to have a love of the good, a love of hard work, and a love of creating

– Julia Child